​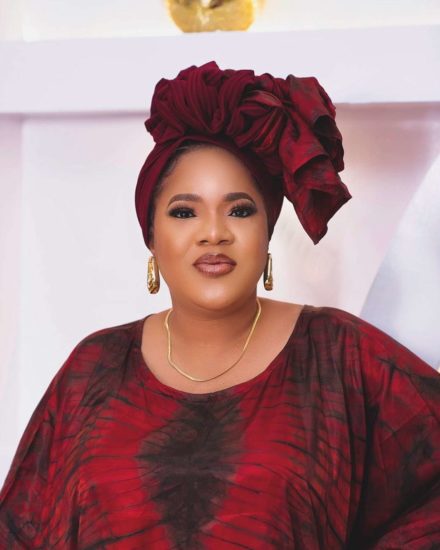 Popular Nollywood actress, Toyin Abraham, addresses the claims of securing a visa for her family abroad, hence her reason for supporting Tinubu.
The actress came under fire once again over her choice of Presidential candidate, the APC's Bola Ahmed Tinubu as a social media user accused her of bagging a UK visa for herself and her family.
"I'm not a person to do this , but Toyin this is beyond funny , why is your husband, step daughter , mother in law , mother on the Uk Queue fighting for visa, yet you are seeing the future, whilst relocating your fam, is that not hypocrisy.. Pls do better. I await ur response," a Twitter user alleges.
In response, Toyin Abraham emphasized that the troll simply cooked up lies to ridicule her electoral rights of voting for Tinubu. She, however, stated intentions not to sue the troll for defaming her character with false claims.
"My mum inlaw has never being to Uk or Uk embassy, relocating my family to Uk, I won't sue you for your lies I will let it slide🙏you know why? By this tomorrow Asiwaju will be victorious, I know my choice is why u decided to cook up this lies but God will forgive u", she wrote.