​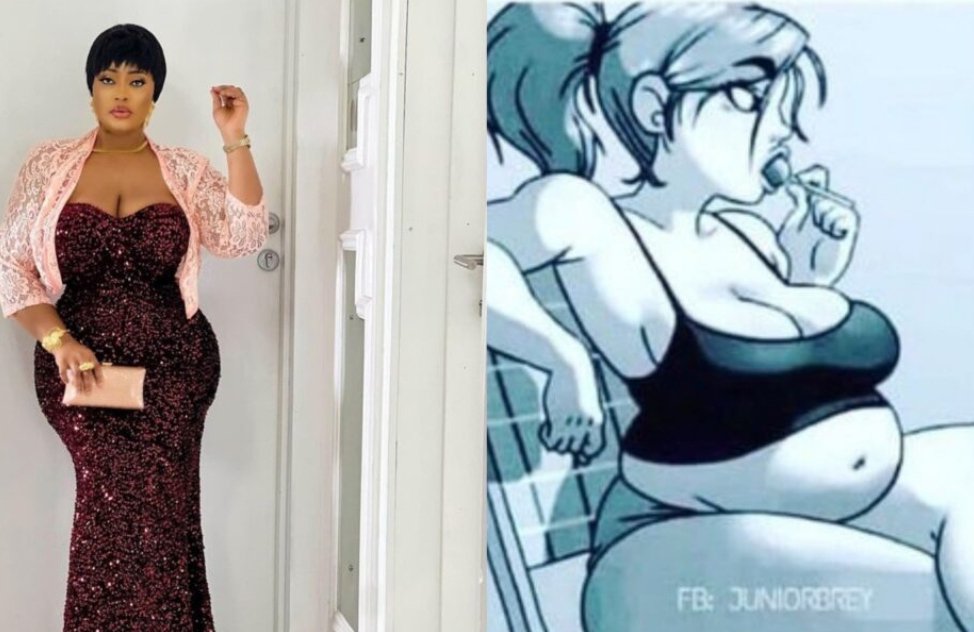 Nollywood actress, Biodun Okeowo popularly known as Omoborty has sent an important message to her admirers.

The Yorubas actress, while sharing an anime of a chubby lady, advised her admirers to beware of her body shape.

According to the actress, this is what she looked like in real life.

Biodun Okeowo made this known as she noted how her dms are freaking hot.

"Before you jump into my DMs, just know I look like this.

Thought I should let you all know because my dm is freaking hot".

For those hoping to date Biodun Okeowo, the actress is in a relationship.